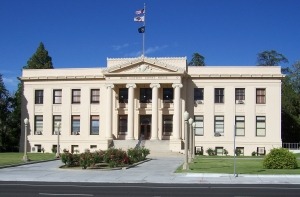 Jury selection is underway this week at the Inyo County Courthouse in the case of two men who face various allegations of sex crimes.
According to Superior Court, George William Chezum faces three misdemeanor charges in this trial – sexual battery, annoying a child and contributing to the delinquency of a minor.
Ronald Everett Barr faces a total of six counts – two felony charges of oral copulation and misdemeanor charges of annoying a child, contributing to the delinquency of a minor and sexual battery.
This trail had begun at the end of February but was postponed, according to the Court, because of the "medical condition of Assistant District Attorney Joel Samuels" who was handling the case.
Defendant Barr is represented by Gerard Harvey and Chezum by Public Defender Mark A. Johnson.