With a $30 million damage award hanging over the Town of Mammoth, the outcome of the Hot Creek lawsuit weighs heavily. The Court of Appeals had most recently ordered mandatory mediation for the two sides to resolve their differences.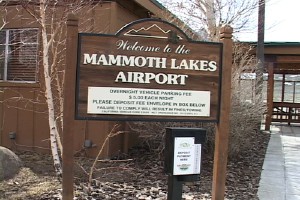 Earlier, Town Manager Rob Clark said that the Court had ordered the Town and Hot Creek to take part in mediation. A session was scheduled for this week.
The issue of the case – Hot Creek claims that the Town delayed their condo project on land at Mammoth Airport. The Town claimed that FAA re2quirements had slowed down the development process. A Mono County jury agreed with Hot Creek and awarded them $30 million. The Town appealed.
Town Attorney Peter Tracy was expected to attend a mandatory settlement conference Tuesday in Sacramento. Both sides have declined to comment on any potential settlement of differences.
Meanwhile, the Town continues to follow the appeal process with its insurance carrier and a request for the California joint Powers Insurance Authority to pay the $30 million damage award. Insurance adjusters initially denied that request, so the Town moved on to the next step in the administrative appeal process.