Obituary
Richard Morris Frincke
B. May 27, 1927 in Los Angeles California
D. September 29, 2011 in Mammoth Lakes California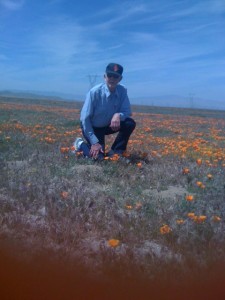 Richard Frincke was survived by his wife Anne (married 1956), his children Dinah, Carolyn, and Steve, his grandchildren Melanie, Josh, and Connor, and numerous nieces and nephews.
Richard moved to Mammoth Lakes in 1964. He was a prominent member of the community as a business entrepreneur, member of the Lions Club, Fire Commissioner, member of E. Clampus Vitas, and a lifetime member of the Sierra Club.
Richard was an Air Force Korean War veteran. Richard's service will be held on Saturday October 8th at the Hayden Cabin (Old Mammoth Rd next to Mammoth Creek), or if inclement weather, the service will be held in the Community Church.
In lieu of flowers please make donations to the Lions Club or the Mammoth Lakes Jazz Jubilee Youth Camp.