LESTER LEE LESLIE
June 3, 1953 – July 26, 2015
Our loved one Lester passed away on Sunday, July 26, 2015, in Bishop, California. Born June 3, 1953 in San Bernardino, California to Lloyd and Majo Leslie, Lester grew up in a large family with three brothers and four sisters.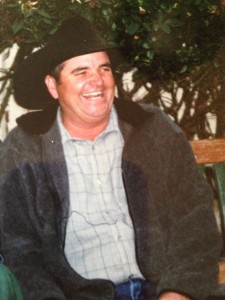 He was a horseman from the start and spent many years working on different ranches in California, Nevada, Colorado, Texas, Arizona and even Florida.  Besides his ranching experience, Lester worked at a mine; as a roofer; fence builder; construction; helping weld pipelines, and even put in a brief teenage stint making beds in a hotel (which lasted about three days), though everyone knew he was a cowboy at heart.  Very competitive, he was successful showing in working cowhorse classes, ranch rodeos, ranch sorting, and in earlier years, team penning.
He loved his horses and always rode a good one, taking pride in how they worked and handled.  Whether he was a cowboy first and horseman second, he was without a doubt a "natural" and quite gifted.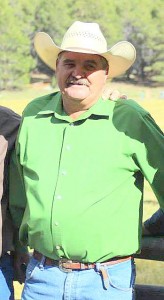 He freely shared his knowledge to help others with their horsemanship, all the while dealing with some serious health issues, becoming an inspiration to many.
When he wasn't horseback, Lester could usually be found watching old westerns, at a theater catching a new movie, on the phone with family or friends…or maybe his favorite, taking a nap!  A man that was loyal, courageous, generous, funny, sweet and charming, sometimes cranky and ornery, set in his ways, and never scared to give his opinion… that was "our Lester." We loved him and will miss him to no end.
Lester is preceded in death by his Father, Loyd Leslie. He is survived by his best friend and partner Cynde Cantwell; mother Majo Leslie; sisters Mary Arthur; Lola Turley; Jody Winchester; Emma Bills (Bob); brothers Barney Leslie (Barbara); Dudley Leslie (Kathy); Mark Leslie (Jody); numerous nieces and nephews, aunts, uncles, grand nieces and nephews….and his good little mare "Cowgirl."
In lieu of flowers donations may be made to: Eastern Sierra Breast Cancer Alliance, P.O. Box 1523, Bishop, CA 93514
A memorial service will be held for Lester Leslie on Saturday, August 08, 2015 at 1:00 PM at the Mt. Whitney Golf Course, Lone Pine, CA.
Family and friends are invited to come, gather and share memories and stories. Food will be served.