Sequoia National Forest preparing to open campgrounds by Memorial Day Weekend
The Memorial Day weekend is one of the busiest for the Sequoia National Forest and Giant Sequoia National Monument. Forest staff are working to bring first come, first served campgrounds back online, and most are projected to be available by the holiday weekend. Services may be limited in some areas. Please recreate responsibly, including packing out your trash, and only park in designated areas.
On Memorial Day, we remember those who made the ultimate sacrifice to protect our freedom. Please join Sequoia National Forest Supervisor Teresa Benson in honoring all the heroes who gave their lives in military service to this nation.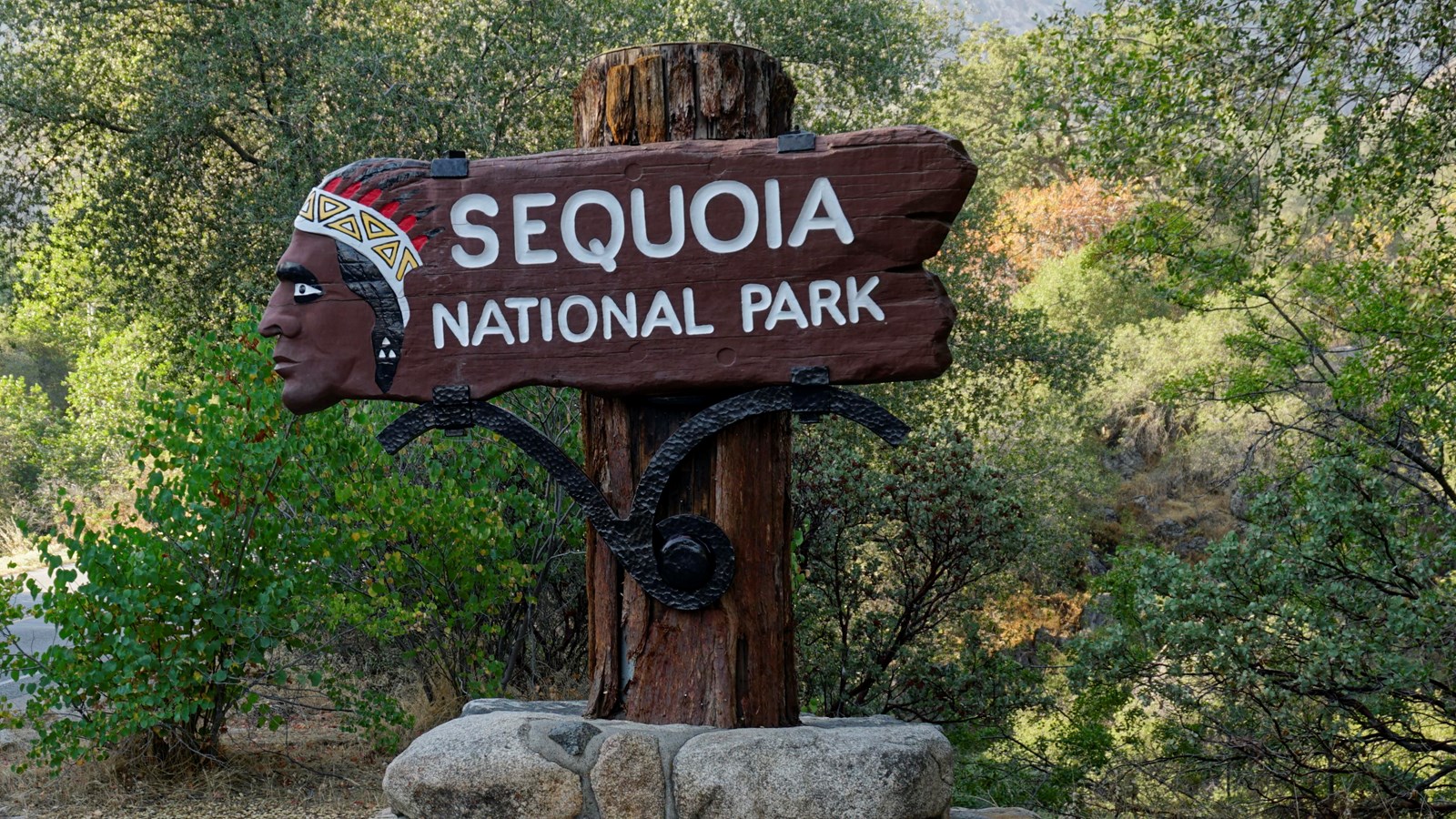 This past year, the Forest Service saw 168 million visitors, nearly a 20 million increase, nationwide. We are committed to providing customer service and making recreation opportunities. Help us keep the national forests and grasslands pristine– Leave No Trace.
The schedule for openings is closely in line with typical recreation site openings in past years. Recreation crews are currently assessing sites and completing work such as removing hazardous trees, brushing, and sweeping the roads, cleaning areas, fire rings, restrooms, and turning on and testing water systems before opening sites. Protecting our visitors and employees remains our highest priority. Forest staff is working with concessionaire, California Land Management, and state and local partners to open developed sites. Reserved campsites are nearing capacity; call 877-444-6777 for campsite availability or visit www.recreation.gov to reserve your favorite site.
Most trails, trailheads, and day-use sites remain open except the area burned in last summer's Castle Fire on the Western Divide Ranger District. View the Castle Fire Forest Closure Order at www.fs.usda.gov/Internet/FSE_DOCUMENTS/fseprd886774.pdf.
Campfire Restriction: No campfires will be allowed below, 5,000 feet. To view the campfire restrictions, visit https://www.fs.usda.gov/detail/sequoia/notices/?cid=FSEPRD539396.  Persons with a valid California Campfire Permit can use portable stoves and lanterns with shut-off valves using pressurized gas, liquid fuel, or propane. Free California Campfire Permits are available online at www.preventwildfire.ca.
Hume Lake Ranger District
Overnight lodging may be available at Montecito Lake Resort (800) 227-9900 and Stony Creek Lodge (877) 828-1440 in addition to lodging in the neighboring Sequoia and Kings Canyon National Parks.
Wilderness trailheads for the Jennie Lakes area are open for hikers. The Deer Cove Trailhead is open to access the Monarch Wilderness; the trail past the ridge remains closed due to hazards. The Kanawyer Trail is closed until further notice due to trail conditions. Wilderness permits are not required for the Jennie Lakes or Monarch Wilderness areas managed by the Forest Service.
The following roads will remain closed due to hazards: Boulder Creek (FR-13S23) Road, Tornado Meadow (FR-13S26), Camp 7 (FR-13S05, FR-13S50), and Chimney Rock Road (FR-14S29). Visitors are expected to "pack it in, pack it out" when visiting public lands, and overnight stays are limited to 14 nights.
For current information regarding holiday travel, contact the Hume Lake Ranger District visitor information line (559) 791-5758.  Effective June 7, the District will resume in-person services in Dunlap Monday's and Friday's 9:00 a.m. – 3:30 p.m., (559) 338-2251. Covid-19 precautions will be in place for visitors and employees.

Western Divide Ranger District
The popular Trail of 100 Giants is open, accessible from Springville or California Hot Springs. There is a $10 day-use fee collected by California Land Management at the parking area. Parking is very limited, on busy weekends and holidays.  Parking on the side of the road is prohibited.
Lands managed by the Sequoia National Forest between Camp Nelson and Ponderosa communities remain closed under a Forest Closure Order. All travelers along Highway 190 or Redwood Drive thru the fire area should use extreme caution when driving. Be aware of potential safety hazards such as fire weakened trees, falling rocks, mud, and debris on and near the roadway.
Wilderness access is limited to Black Rock Trailhead until roads and trails can be cleared of hazards. The Lloyd Meadow Road is closed to vehicle traffic from the junction with Forest Road 22S53. Lower Peppermint Campground is closed for the summer and is being used as a staging area for Castle Fire recovery efforts.
For current information regarding holiday travel, contact the Western Divide Ranger District visitor information line (559) 920-0460.  Effective June 7, the District will resume in-person services in Springville Monday through Friday 8:00 a.m. – 4:30 p.m., (559) 539-2607. Covid-19 precautions will be in place for visitors and employees.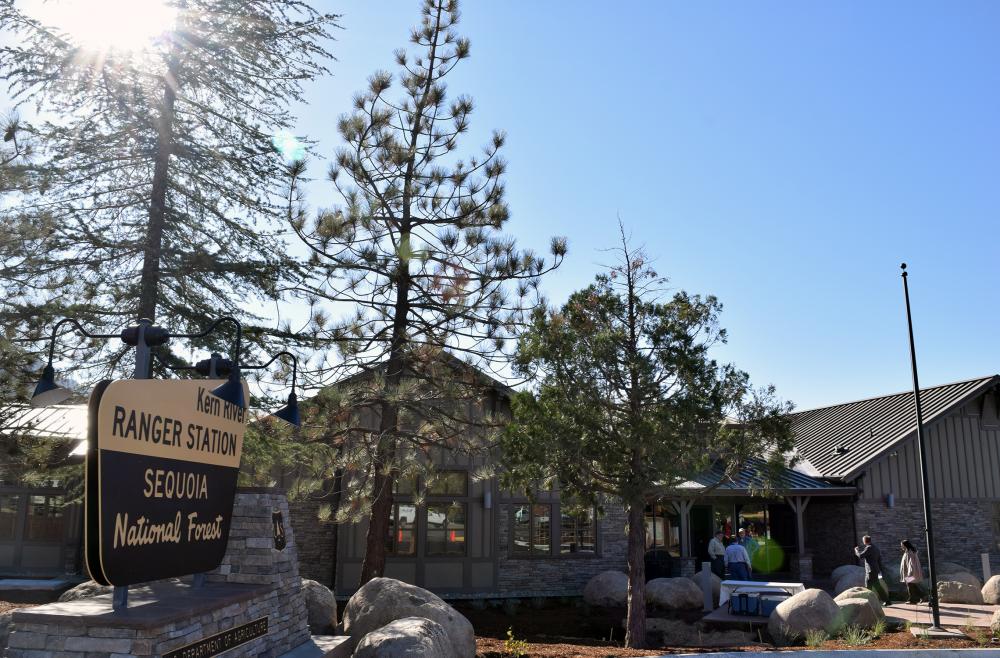 Kern River Ranger District
We anticipate a busy Memorial Day weekend in the Kern River Ranger District. Hopefully, you have already made a reservation for your favorite campsite. If not, a limited number of sites are offered on a first-come, first-served basis. It's best to arrive early to secure a site.
The Kern River and its tributaries offer challenging class IV, V, and V+ whitewater opportunities. Whether boating, rafting, or kayaking the Kern River Ranger District officials encourage all visitors to wear properly fitting life jackets when near the water. Also, for those not experienced in whitewater recreation, we suggest taking a trip down the river with one of several professional rafting companies based in the Kern River Valley.
Isabella Lake's water level is low for this time of year. To ensure that everyone has a safe and relaxing holiday weekend, Forest Service officials advise visitors to practice boating safety and watch for standing dead trees and obstacles such as floating woody debris on the lake.
Along the shorelines of the Kern River and Isabella Lake, broken glass has been a hazard and an eyesore for many years. Broken glass can be tough to pick up, can be unsightly, and can cause injury to people and animals. The use of glass food and beverage containers along the Upper Kern, the Lower Kern, all of Isabella Lake's shorelines (to surrounding roadways), and for a circumference of 500 feet around the Johnsondale Bridge is prohibited.
For current information, contact the Kern River Ranger District visitor information line (760) 549-9533. Effective June 9, the District will resume in-person services in Kernville Wednesday through Saturday 8:00 a.m. – 4:30 p.m., (760) 376-3781.
Nationwide, most of your national forests and grasslands remain open for you to enjoy. Know before you go and check the Interactive Visitor Map for location details. https://www.fs.fed.us/ivm/
Camping and recreating in National Forests is something individuals and families look forward to every summer. The Sequoia National Forest officials continue to monitor the COVID-19 situation. Please remember to review current recommendations from the Centers for Disease Control and Prevention along with local and state guidelines for personal safety. We appreciate your cooperation in keeping our national forests safe and healthy for everyone's use.
For information on projected recreation site opening dates and locations, please visit our website at https://www.fs.usda.gov/sequoia/, email [email protected],  or follow the Sequoia National Forest on Facebook @SequoiaNF.