Once more, U.S. Senator Barbara Boxer has introduced the Mt. Andrea Lawrence Designation Act of 2011 which would name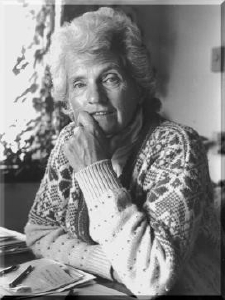 a mountain peak in Mono County in honor of Lawrence.
Peak 12,240, currently identified only by its elevation, is located in Mono County near the Tuolumne County border. It is also on the border of the Ansel Adams Wilderness east of Yosemite National Park. The John Muir Trail also passes close to the peak.
Most see this as a fitting honor for Lawrence who conquered mountains with her formidable skiing as a three-time Olympian who remains the only American double Olympic gold medalist in alpine skiing. She was also inducted into the U.S. National Ski Hall of Fame in 1958 when she was 25.
The other side of her interest in mountains focused on her conservation work to protect and restore Mammoth Lakes, Mono Lake, Bodie and the Owens Dry Lake. Lawrence did her work as a Mono County Supervisor for 16 years and as a board member of the Great Basin Air Pollution Control District. She founded the Andrea Lawrence Institute for Mountains and Rivers in 2003 to promote environmental protection and economic vitality in the Eastern Sierra.
Senator Boxer had introduced identical legislation during the last congress along with Representative Buck McKeon.