Suspicion over the somewhat undecipherable Census procedures took a new turn. The Inyo-Mono Senior Legal Program has looked into what they're calling a "possible scam."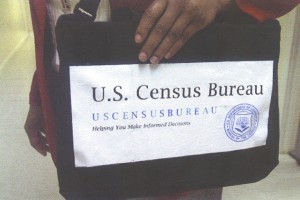 The program received a report from a local Senior that someone called and claimed to be from the Census Bureau. The local Senior had already completed the door-to-door interview for the Census about 3 weeks ago. The Senior told the caller, "I don't don business over the phone" and hung up.
Jennifer Duncan, Director of the Inyo-Mono Senior legal Program, advises that you trust your instincts. She points out that according to the Census Bureau's website, the Census might make a follow-up call or may send a letter in advance of an interview or survey.
Duncan also pointed out that if a Census worker comes your door, that worker must show an ID badge. You can refuse to answer questions and call the Census Bureau to verify if the person is a legitimate Census worker.
Another piece of advice – do not give personal identification numbers to someone who says they are a Census worker. They're not supposed to ask you for a Social Security or bank account number. Call the Census at 1-800-992-3530.
One more thing – Duncan said Medicare, Social Security and other federal agencies may call you but they will not email you. She advises not to give out any personal information over the phone to someone you did not call. Ask that the information be mailed to you.