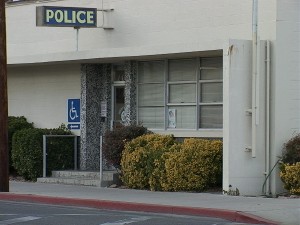 Bishops Police K-9 has helped the department seize $49,000 in suspected drug money. Depending on the outcome of a legal process, this money may come back to the department to pay for training and equipment.
At the Bishop City Council meeting Monday night, Police Chief Kathleen Sheehan explained that the department was in the asset forfeiture process after a vehicle stop connected to alleged gang members from the Pasadena and Rosemead area of Southern California.
Chief Sheehan explained that on June 19th, three immigrants from Taiwan in an Audi G5, were pulled over in the Bishop area. The Bishop Police officer reportedly smelled marijuana, and used the Bishop Police K-9 to search the vehicle. Under two ounces of marijuana were found, Sheehan explained, but the dog also found $49,000 in cash. The three were arrested for possession of marijuana.
Sheehan says that other evidence indicated that the three were involved in sales and transportation of marijuana. The US Attorneys office is now handling the case, and the chief says that the investigation is ongoing. If the seized money is found to be the proceeds of drug sales, the Bishop Police could use the money for training and equipment.
Chief Sheehan says that the department will get the word on whether or not the assets will be forfeited with in three months to a year.