Press release
SIERRA CONSERVATION PROJECT AND MAMMOTH DISPOSAL JOIN FORCES TO EXPAND AND IMPROVE RECYCLING OPPORTUNITIES IN MAMMOTH LAKES AND MONO COUNTY.  
Mammoth Lakes, CA – The Sierra Conservation Project, Inc. (SCP) and Mammoth Disposal (MD) are excited to announce that the Sierra Conservation Project recycling programs will now be operated by Mammoth Disposal.  Mammoth Disposal and Sierra Conservation Project have been working together to grow and improve recycling programs here in the Eastern Sierra since the inception of SCP in 2002. Our combined efforts with CalRecycle, Mono County and The Town of Mammoth Lakes as well as all of the members of our community have been amazing over the years.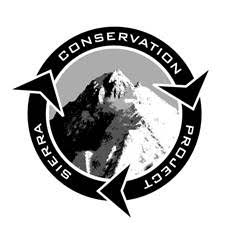 Brian Robinette founder of SCP explained " I am confident that the experience and knowledge of the solid waste and recycling industry will allow Mammoth Disposal to grow and improve on the programs we have built in our community.  The success of these programs over the years has been fantastic and grown to a point that the use of larger trucks and specialized equipment will allow recycling efforts to increase and improve. The efficiencies gained by joining the SCP team with the MD family will be significant in the long-term success and sustainability of SCP recycling programs."
Participating business, organizations and  residents will recognize many of the same faces coming to collect their recycling.  Most of the SCP team has joined the Mammoth Disposal team and will continue to provide you with the best service possible.  
Susan VanDelinder commented "Mammoth Disposal is committed to continuing the excellent work that Brian and Sierra Conservation have done with regard to recycling in our community. We have enjoyed a wonderful partnership for many years. We look forward to finding ways to continue to improve recycling services in the years to come."
"I am very excited to see the years of hard work from Sierra Conservation Project and Mammoth Disposal continue.  It is our goal to continue to reduce environmental impacts by providing convenient and affordable recycling programs in our local communities." Said Robinette. 
For additional information on Sierra Conservation Project's recycling programs and details on how your condominium complex or business or home can participate, please contact Sierra Conservation Project at (760) 934-2201 or e-mail [email protected]