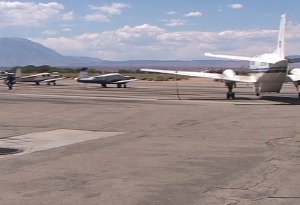 Inyo County is preparing the Environmental Assessment and Initial Study on impacts
associated with airline service at the Bishop Airport. The process includes scoping workshops to
give the public an opportunity to provide input on community concerns. Those workshops will
be held in Bishop City Council Chambers, next Wednesday, January 22 from 6:30 to 7:30 p.m.
and at the Town of Mammoth Lakes Office, at 437 Old Mammoth Road, Suite Z, Monday,
January 27 from 6 to 7 p.m.