The man accused of burning the Schulman Grove Visitor Center to the ground remains in custody on additional charges in Mono County.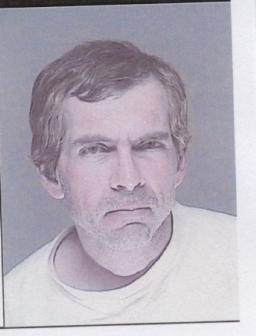 In June, 47-year-old John Thomas Christiana was found not competent to stand trial for arson related charges, numerous other charges that stemmed from the vandalism of numerous vehicles at local trailheads, and a list of other charges including vehicle theft and burglary.
The 47 year old had undergone psychological evaluation before the competency hearing. Christianas myspace blog stated that he thought the US government had planted a chip in his brain to read his thoughts.
By being found not competent to stand trial in Inyo County, the criminal proceedings were suspended until Christiana restores his competency. The man was set to undergo treatment and possibly be sent to the Patton State Hospital for mental health. Instead, Christiana is now in the custody of Mono County. He resides in either the Inyo or El Dorado County Jail, according to the Mono District Attorney.
District Attorney George Boothe said that Christiana was charged with vandalism and burglary related to vandalism that occurred at the Summit Research Station on White Mountain in August of 2008. Christiana had been ordered to treatment, but Boothe reports that Christiana had filed a demand that the Mono case be heard. He has since had a lawyer appointed and remains in the custody of Mono County.
Regardless of the outcome in Mono County, Christiana still faces charges in Inyo County if and when he is restored to competency.