Press release
Mammoth Lakes, CA – The Mammoth Lakes Police Department seeks to warn the public regarding the prevalence of an aggressive phone scam. MLPD has received multiple reports that involve contact via telephone as an individual posing as Southern California Edison (SCE). The caller claims that they will disconnect your power due to non-payment if you don't pay the bill immediately. They may ask for this in the form of a pre-paid credit card.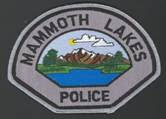 If you receive a phone call from someone claiming to be SCE, the following should be considered:
–      SCE will never demand immediate payment or ask you to wire money via Western Union or through a pre-paid credit card to prevent your electricity from being shut off. They will never require you to use a specific or single form of payment and does not accept Green Dot or Vanilla reloadable debit cards.
–      Be vigilant in verifying the identity and affiliation of the person contacting you, even if your caller ID indicates the phone call is from SCE. You can verify by calling SCE at 1-800-655-4555.
–      Scams work best when the victim doesn't have time to think through things. The caller may seem believable and rush you. Take your time, don't panic, and don't pay. There is no situation where you should give your payment or personal information to an unsolicited caller.
If you receive this or a similar call and have questions about whether it is a scam, notify law enforcement immediately and don't make any payments or other concessions prior to doing so. Anyone with information about these phone calls is encouraged to call MLPD or report a tip on our website.