While thousands of people enjoyed the Eastern Sierra Tri-County Fair over the Labor Day holiday weekend, it appears there's been some problems behind the scenes of the Fair.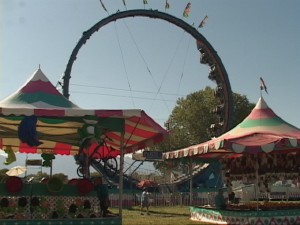 Sally Symons resigned as CEO of the Tri-County Fairgrounds on Monday morning, just hours after the Fair ended.
The 18th District Agricultural Association put out a press release late Tuesday evening announcing Symons' departure.
The press release said, "On Monday morning September 7, 2015, the Tri-County Fair Board of Directors accepted the resignation of Fair CEO Sally Symons. Ms. Symons is no longer affiliated with the Fair in any way."
It was signed by Paul Dostie, Tri-County Fair board president. Symons was hired in February of 2014.
Sierra Wave Media reached out to Dostie via email for more information Tuesday night, and Dostie responded, "There is nothing more that I can say at this time other than we accepted her resignation."
It's been a tumultuous year and half for the Fair office – early in 2014 an investigation began involving possible embezzlement funds from the Fair. In August of 2014, the Inyo County District Attorney's office announced that Bishop-area resident Rebecca Bragdon had entered pleas of "guilty" to misappropriation of public funds from the Tri-County Fairgrounds.
The pleas arose from charges that she embezzled funds from the Fairgrounds when she was employed as an office manager from July 2012 through July 2013. The matter
was originally investigated by the Inland Division of the California Highway Patrol.
Restitution in that case was set at $25,979.82.