Sally Kendrick was born April 5, 1934, in Phoenix, AZ and died May 23, 2021, in Bishop, CA.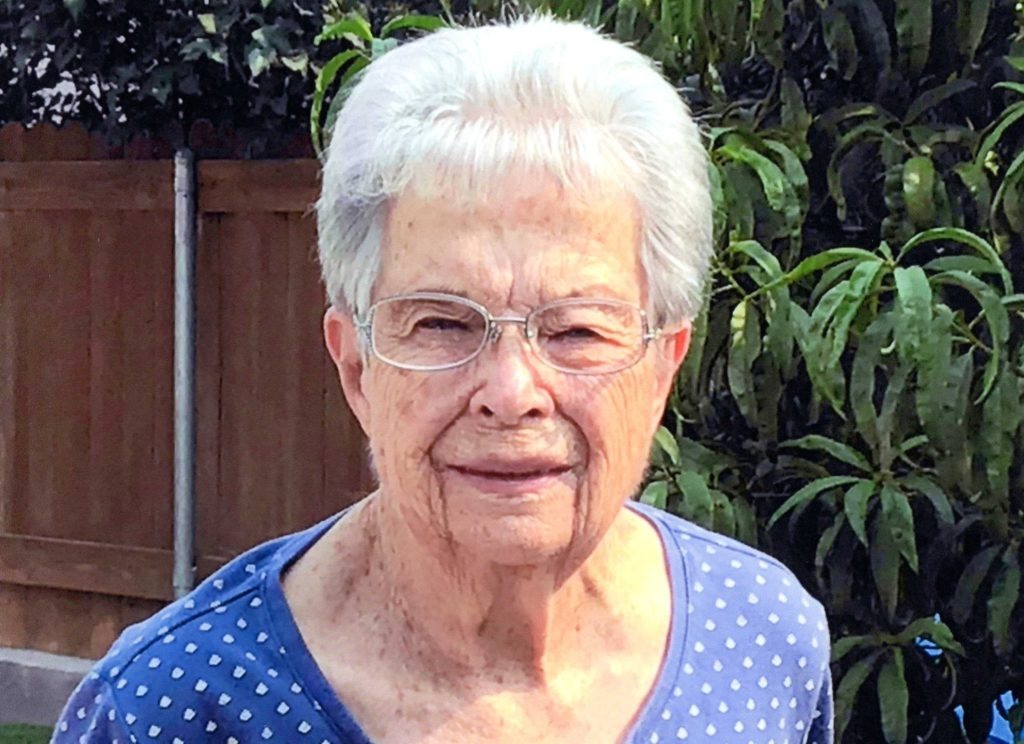 Sally was born and raised in Arizona having lived in Prescott, Young, Globe, and Phoenix. She graduated from Phoenix Union High School in 1952. She continued her education at Arizona State University in Tempe where she graduated with a B.A. in education in 1956. While attending A.S.U. she met her future husband, Joe C. Kendrick. They were married June 16, 1956. Joe and Sally lived in Buckeye, Arizona for several years where Joe's family was in farming-raising cotton and alfalfa. Their two children, Sherril and Alan were born during that time.
Joe and Sally and family moved to Oxnard, CA in 1961 where Sally began her teaching career. She taught kindergarten in Oxnard from 1962-1969. She was instrumental in establishing the developmental testing and placement program for kindergarten children in the Oxnard School District. In 1969 the family moved to Bishop where Sally taught several grade levels from pre-school to second grade until 1987 when she and Joe bought Albright Vending Service. She touched many lives of students, parents, friends, and community in her 30 years of teaching.
Sally is preceded in death by daughter Sherril in 1999 and husband Joe in 2002. She is survived by son, Alan, of Bishop, granddaughter and husband, Meigan and Jason Poulsen of Benson, AZ, and grandson Stephen Kendrick of San Antonio, Texas. She is also survived by three great grandchildren, Logan and Sherril Rutledge, Scarlett Kendrick, and two step great grandchildren, Ashlynn and Trey Poulsen.
Graveside services for Sally will be held at East Line Street Cemetery in Bishop on Saturday, June 12th at 10:00AM.
In lieu of flowers, donations may be made to:
c/o Eldorado Savings Bank
The Sally Kendrick Scholarship Fund
515 N. Main St. Bishop, CA 93514
The scholarship will be presented to a graduating senior going into elementary education.