Originally reported as a gunshot victim, 38-year-old Kevin Ruskauff of Auburn, CA, was later arrested in April for assault with a deadly weapon.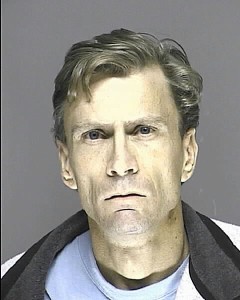 Officers alleged that Ruskauff threw a man off of a roof in Olancha. That man armed himself with a .38 revolver and reportedly fired four shots at Ruskauff in what deputies determined was self-defense. Officers said Ruskauff was coming after the man with a utility knife.
Ruskauff was air lifted out to Loma Linda with the gunshot wounds. Ruskauff says he was the victim.
A jury trial for Ruskauff started this week. Jury selection was concluded on Monday with the trial getting underway Tuesday.