Cheryl Pauline (Rawlings) Rossi 1967 to 2016
Cheryl Pauline Rossi was born to William (Bill) Rawlings and Judy Rawlings on January 10, 1967 in Bakersfield California. She passed away on February 12, 2016 in Delano California.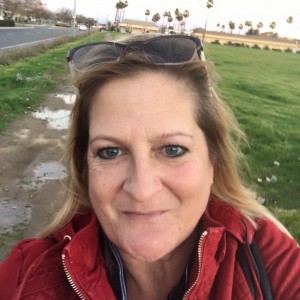 Cheryl was preceded in death by her father Bill Rawlings, her mother Judy Thomas and sister Christy Widler.
Cheryl leaves behind her husband Jeff Rossi, her son's Richard Svetich and Travis Bridgman, her granddaughter Macey Bridgman and stepfather Wilson Thomas.
Some of Cheryl's greatest joys were to watch her son Richard participate in his motorcycle events and Travis in his horse showing, but her biggest highlight was spending time spoiling her granddaughter.
Cheryl loved animals, the outdoors and having barbecues with friends and family. Cheryl is noted for her willingness to help others whether it be friends, family or complete strangers.
She will be missed by many but remembered in our thoughts and prayers.
Graveside services will be held at 1:30 PM Friday, February 26 at the E. Line St., Cemetery.