Rosemarie Martha Thornton 1931-2019
Rosemarie Martha Thornton 87, of Big Pine passed on January 3, 2019 of a massive stroke.
Rose as her friends knew her was born to Joseph J. and Catherine Mayer on January 21, 1931 in Los Angeles Ca.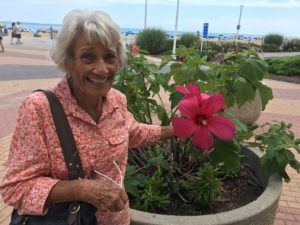 She was married to Charles ( Chuck ) Thornton on February 4, 1949 . Chuck and Rose spent 30 years in Norwalk CA. before moving to Big Pine CA. in 1988.
Rose was preceded in death by her husband Charles Thornton on March 5, 2001.
She is survived by her daughter Lisa and husband Patrick Perkins of Bishop where Rose spent her last year of her life.
She is also survived by her grandson Jason Perkins of Carson City NV., and Alex and wife Jordan Perkins and two great-granddaughters Madison 8 and Kielei 6 of Virginia.
She is survived by her brother Steve, twin sisters Barbra and Beatrice and many nieces and nephews.
A luncheon will be held the United Methodist Church in Big Pine on Saturday, Jan 19 at 11:00 am followed by a graveside service at 1:00 pm at Big Pine Cemetery 600 West Crocker Ave. Big Pine CA. 93513.