Press release
The Eastern California Museum presents an evening program
ROCK ART OF THE EASTERN SIERRA
Friday August 28 at 6:00 p.m.
American Legion Hall Independence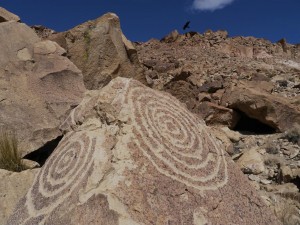 Noted rock art expert Courtney Smith has researched and explored rock art
sites in the Eastern Sierra for many years and has one of the most extensive collections
of photographs of these special archeological sites.
Please join us for this one-hour interpretive program as Smith shares his wealth of knowledge about Eastern California's historic and ancient past. There is no charge for this program and it is made possible through the support of the Friends of the Eastern
California Museum.
For more information please call (760) 878-0364 or (760) 878-0258