Robert Ehreke Spenger, 1924 – 2017
Born in Berkeley, California, Robert Ehreke Spenger moved with his family to Marin County when he was six, where his father had a shrimp fishery and processing plant. Bob helped pick shrimp, and enjoyed meals with the crew. He went to grammar school inside San Quentin prison with children of guards in a one-room schoolhouse under the tutelage of the wife of famed warden Clinton Duffy.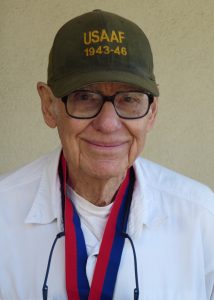 His father later ran a restaurant on the decommissioned ferry Encinal moored in a marsh near Benicia, now a state park. As a boy, Bob was responsible for renting out rowboats to customers.
In high school, he excelled in academia and photography, and created impromptu chemistry experiments on the railing of his parents' boat. He played beautifully on the piano and had a remarkable tenor voice. He entered the University of California, Berkeley in 1942 and went into the Service after a semester, repairing airplanes in the World War II Army Air Force base at Brownsville, Texas.
He returned to the University in 1946 on the GI Bill, graduating with a degree in chemistry. He was a Phi Beta Kappa scholar and a four-year letterman in Varsity crew. If he had not dropped out of school in 1948, he could have been an Olympic gold medalist with the Berkeley crew. After graduating, he worked for Shell Chemicals, then at Lawrence Livermore National Laboratory, going to the Bikini Islands during nuclear weapons testing.
He earned his Ph.D. degree in organic chemistry at UCLA in 1961, then went for a post-Doctorate at the University of California, Riverside Agricultural Experiment Station. He preferred to teach, so he joined the faculty of California State University Fullerton in 1964, where he taught organic chemistry for 35 years. He would take off for work on his bicycle with a climbing rope slung over one shoulder, as he also taught rock-climbing and advised the student mountaineering club.
After retiring, he took solo bike tours of the western states and hiked the Camino de Santiago de Compostela. At age 78, he hiked 1,000 miles in 70 days, the first of many Camino trips. He tutored chemistry students until moving to Big Pine in 2003. Here he enjoyed photographing and hiking in the mountains.
After 40 years away from rowing, he joined the Long Beach Rowing Association where he rowed both on the water, and on land in stationary rowing machines (Concept 2 ergometers), landing 38 world records from 1994 to 2015. At the age of 90, he smashed world records in the 500, 1000, 2000 and 5000 meter competitions, and set records in the time trials, in Long Beach and Boston in both heavyweight and lightweight, or fat Bob and skinny Bob, as he said.
On his last hike, to Robinson Lake, he descended the rain-soaked trail with thunder and lightning crashing on the ridges, where he said he felt like John Muir in the tree top, exulting in the wild storm.
Bob was a phenomenal intellectual, an amazing brain, who was also a world-class athlete, and a super caring person. He will be tremendously missed by his family and friends.
He was preceded in death by his parents, Paul E. and Hermina Spenger, brother J. Paul Spenger, and sister Norma Oksanen.
Surviving family members include his wife of 57 years, Constance Spenger, Big Pine; his daughter Diana Koenig, of Van Buren, Missouri; niece Kay Whipp of San Pablo, California; and grand-niece Tracy Magee of El Cerrito, California.
A memorial service will be held in the spring at a date to be determined.