Robert Rimmer Frickel, born March 4, 1945 in Dallas, Texas passed away Saturday, August 29, 2015 in Bishop, California.  Robert was a resident of the Owens Valley for over 40 years.  He is survived by wife Gayle Frickel; daughter Jennifer (Frickel) Bellinger, son-in-law Nate Bellinger and granddaughter Arianna Bellinger of Oregon; sister Katharine Larsen of Santa Barbara; brother Charles Frickel of Colorado, as well as many life long friends who he considered his family.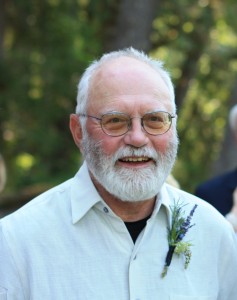 Robert moved to Lone Pine in 1974 and lived there until 2011, when Robert and Gayle moved to Bishop. He was the owner of Lone Pine Mountain Natural Food Store from 1978 until 1986.  Robert was an avid hiker, backpacker, skier and cyclist; he was always in and out of his beloved mountains.  He was a passionate runner and a co-founder and organizer of the Wild Wild West Marathon.  Robert taught special education at Lo-Inyo Elementary School and was the Lone Pine High School ski coach for a number of years.
Robert was a unifying character who shared his life and love with everyone around him. He had a contagious smile and loving presence that attracted people to him.
Donations in memory of Robert can be made to the Bishop Care Center, 151 Pioneer Ln., Bishop, CA 93514, or The Alzheimer's Association, www.alz.org