Two young men and a young woman from Newport Beach went on a road trip. That's how the story started. It ended with one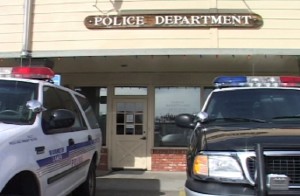 of the men in jail on allegations of making criminal threats and being under the influence of cocaine, methamphetamine and alcohol. Seems that the other fellow's parents hired a taxi to drive him to re-hab.
It was 21-year-old John Kline who was arrested after a stand-off at Lincoln House in the Village. He reportedly threatened to kill housekeeping staff if they entered his room. Things went down hill from there. Police and others managed to take Kline into custody. Later news circulated about the twenty-somethings from Newport Beach.
Mammoth Police confirmed that one of the boys, who does not face criminal charges, is the son of a New Jersey woman who is running for Congress. Seems his father is a wealthy financial investment advisor. They called Mammoth Taxi and hired a ride for their son to re-hab in Los Angeles. Nice cab fare.
Meanwhile, Kline will face charges of under the influence, making criminal threats and vandalism.