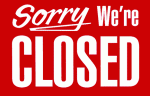 Following is an announcement from the owners of La Casita Mexican Restaurant & Cantina (1982-2021) on permanently closing the business. They will be missed.
It is with great sadness that we announce the permanent closure of La Casita. We will not be re-opening.
We would like to thank our loyal customers, our trusted vendors, and, most of all, our staff, many of whom are more like family to us.
We thank our mother for her vision in opening La Casita, and our families for their unwavering support for over almost 40 years. Forty years — well, we almost made it.
We wish other area restaurants well and hope they are able to come out of the pandemic whole. Know that your spirit inspired us in many way, but the financial hits were just too much. Please, friends, support them and all small business in Bishop in any way you can. We know it's been overused, but as neighbors who love the Eastern Sierra we truly are in this together.
Sincerely,
Richard, Robert, and Paul Laughon