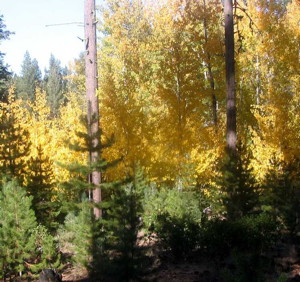 From: Byng Hunt, Board Member, Eastern Sierra Subregion Sierra Nevada Conservancy
Re:  RIM FIRE SHOWS NEED TO INVEST IN SIERRA FORESTS AND CALIFORNIA's WATER SUPPLY
The many benefits that flow from the Sierra Nevada to all of California has been again underlined by the current disastrous Rim Fire northwest of us.  The wildfire, which continues to encroach on the Yosemite National Park and is threatening the Hetch Hetchy Reservoir is just one example of the environmental degradation that can jeopardize the Sierra's many resources, especially water.  Additional investments are going to be necessary to ensure water continues to be delivered throughout California and our grand forests remain a state icon.
More than 60 percent of California's water supply originates in the Sierra as rain or snow.  This water is captured in reservoirs and moved through pipes and canals to communities, farms, and businesses throughout our State.  Bay area and Southern California communities are direct beneficiaries, supplying 23 million people with drinking water and irrigating one third of all of California's agricultural land.
Besides providing water, the Sierra Nevada forests absorb and store carbon.  They filter water and slow runoff after storms, which mitigates potential flooding.  They provide habitat for many species, and recreational opportunities or a place of solace and reflection for millions of people.  They are a source of wood products, energy, and jobs for many Californians.
But today, the Sierra Nevada forests are in great peril and will continue to be degraded and decline if we do not take action soon.
The Rim Wildfire, the largest in Sierra history, has engulfed an area larger that San Francisco, and is continuing to destroy private property and our public lands.  It will have lasting consequences for all of California.  Thousands of home evacuations, road closures, poor air quality and public health risks are affecting those who live near the fire.  But those living far away from the blaze will be affected by the erosion that will dramatically increase the amount of sediment that clogs streams and reservoirs.  This creates costly maintenance problems to our water systems, delaying water delivery and decreasing storage capacity.  Additional investment in the State's primary watershed is essential to avoid further devastation and damage to our precious water systems.
The Sierra Nevada Conservancy, a state agency with the mission of balancing environmental and economic concerns, is working with a wide range of parties to resolve conflicts around forest management.  Locally, over the last few years, our Eastern Sierra Region has greatly benefitted from SNC projects, such as forest fuels reduction programs and restoration initiatives.  Proposition 84 monies, which have funded numerous restoration projects associated with our valuable watershed, are expected to run out by 2014 (soon).  Additional funding is going to be essential for the Conservancy to continue forest thinning, meadow restoration, land and water conservation, and mercury remediation from past mining operations.  We are looking at multiple funding sources, such as another state proposition, cap and trade auction dollars, and various partnerships with many interested partners.  We need an informed citizenry to support these efforts which are aimed at sustaining and improving California's water future.  Keep your eyes on this issue.  It affects every one of us in some way.