Richard Leroy Williams
1945-2016
Richard was born in Lee Vining, CA on August 22, 1945 and raised by his grandmother Vina Williams.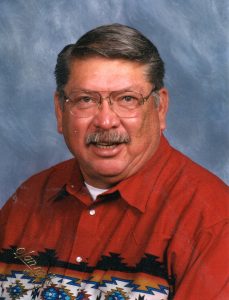 In 1959, Alice and Art Dumas became his foster parents and moved him to Big Pine, CA where they finished raising him.
He attended Big Pine High where he played football, basketball, baseball, and track, which he holds the record in the 440 track.
He graduated in 1964 and joined the U.S. Army and married his high school sweetheart Vivian Heald Williams.
He did a tour in Germany then returned to finish his service in Ft. Riley Kansas, where he was honorably discharged in 1968. He and his wife then moved to Lone Pine, CA where he got a job at DWP and they had their first child Angela Williams Eddy.
He then was transferred to North Hollywood and in 1973 they had their second child Mindy Williams Mischell.
He moved around between North Hollywood, Lone Pine, Bishop, and Big Pine.
He was very involved in the community from him being in the Big Pine Booster Club, Big Pine Volunteer Fire Department, American Legion, and to him just being the local handyman.
He enjoyed hunting, fishing, skiing, bowling, wooding, pine nut gathering, his family, and helping others.
Richard precedes in death: Mother Ruby Williams, grandmother Vina Williams, grandfather Mike Williams, foster parents Alice and Arthur Dumas, brother Daniel Dumas, niece Shannon Dumas, uncles Charlie Williams, Fred Williams, Ted Williams, Robert Williams, and aunt Helen Williams.
Richard is survived by sisters Carmen Yazzie, Dawn Kirby, Shelly Dumas, brothers Doug Dumas, Ray Yazzie, George Kirby, uncles Leroy Williams and Paul Williams, wife Vivian Williams, daughters Angela Eddy and Mindy Mischell, sons Wallace Eddy and Jeff Mischell,
Grandchildren: Ashley Eddy, Priscilla Argyle, William Argyle III, Robert Eddy, William Eddy III, Thomas Eddy, Eric Eddy, Leon Eddy, Wallace Eddy Jr., Marcus Kinney, Marla Kinney, Jake Kinney, Erik Mischell, Richard Mischell, Tyler Mischell, Nathaniel Mischell, great grandchildren: Summer "Taza" Marie Zobie, Eric Seth Eddy Jr., Ruby Taboose Eddy, Marcus "Biscuit" Kinney Jr., Araya Kinney, Jayla Kinney, Shayla Kinney-Sandavol, Ehovie Eddy, and Thomas Eddy Jr., and numerous cousins, nieces, and nephews.
The services will be held at 11:00 am, Saturday, December 10th, 2016 at the Methodist Church in Big Pine.