Richard (Dick) Berube
Richard (Dick) Berube, age 88, died peacefully on April 13, 2018 in Bishop, California. Dick was born July 16, 1929 in National City, California to Arthur R. Berube and Olive L. Carreau. He grew up in Long Beach and graduated from Polytechnic High School in Long Beach California in 1947.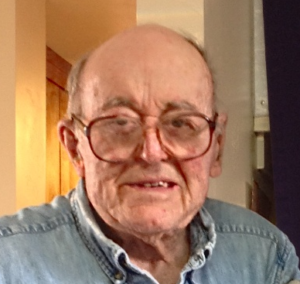 After attending Polytechnic University in San Luis Obispo and Long Beach City College Culinary School, Dick was drafted by the U.S. Army in February 1951, where he served in the Korean War as a cook.
After his service, he enjoyed a year cooking and skiing in Sun Valley Idaho before attending Florida State University. While in Sun Valley, Dick met his wife Suzanne Broderick. They would go on to marry thanksgiving weekend November 30, 1957. They lived in many places, Tallahassee Florida, Lennox Massachusetts, Long Beach California, Mammoth Lakes and June Lake before settling in Bishop California. Dick and Suzanne would call Bishop Home for 50 years.
It was Dick's lifelong dream to own and operate his own restaurant. Throughout his Career, he gained experience working at Mammoth Mountain Inn, Mammoth Mountain Ski Lodge, Tamarack Lodge, Red Lion Inn, Alberg Chalet and Embers Restaurant. Dick finally realized his dream when he opened La Piñata. He went on later to open, own and operate the Pyrenees Soup and Sandwich Shop until retirement. While running his own restaurants, Dick found time to teach cooking classes through Cerro Coso Community College, do cooking shows for the local television station (PBS Channel 3) and host a jazz radio show on KDAY. With great love for cooking, jazz and creating and inventing in his own workshop, Dick was always hard at work embracing and enjoying his passions.
He loved his family very much and extended this love to friends and co-workers. He sought to leave the world a better place than how he found it, and indeed, he did. Dick is survived by his wife Suzanne of 60 years, his daughters and their husbands Pamela and Mike Lung and Jane and Larry Pace, nephews Scott Linkletter, Dennis and Patrick Lonergan, cousin Jeanette Thompson, and four grandchildren Elle Pace, Mitchell Jones, Garrett Pace and Hunter Pace. Dick touched many lives in ways his family is just now discovering. Dick's ashes will be laid to rest at Miramar National Cemetery in San Diego California. A gathering will be held at his home in Bishop this summer for his friends and family to share stories and celebrate his life.