Press release
Rex Allen Jr. to take center stage at Lone Pine's Concert in the Rocks
Concert Date: Saturday June 1, 2013
Dinner starts 6:00 PM
Tickets on sale NOW! $80.00 per person. Call (760-876-9099) or visit website- www.lonepinefilmhistorymuseum.org/concert
Every June, The Alabama Hills, magnificent Lone Ranger Canyon is transformed into a under the stars venue for hosting the annual Lone Pine, California – "Concert in the Rocks."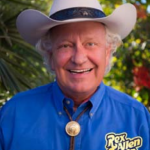 The evening begins with a welcoming reception in the museum for annual members. Then, members and other attendees are transported to the Alabama Hills for a country steak dinner that precedes the show. When the entertainment starts, the evening sky is displaying early stars and the setting sun's shadows are long on the canyon floor as the discreetly hidden lights create unique and mysterious shadows on the canyon walls.
This year's entertainment brings an old friend, Rex Allen Jr., back to Lone Pine. Blessed with a golden voice inherited from his father, singing cowboy legend Rex Allen, demonstrates a true dedication to his own music and career. Rex Jr. is the consummate Singer/Entertainer with over 50 hit songs, including "It's Over", "One
Lonely Night", and "Two Less Lonely People" among others. As a regular member of
the cast of The Statler Brothers Show and its spinoff Yesteryear for its full eight year
run on The Nashville Network, Rex Allen Jr. is truly a "Living Legacy" of Country and Western Music.
"Just when you think you've done everything, you get invited to take Western Music to China!" says Rex, " It will always be a feather in my cowboy hat to be the first performer ever allowed to sing on The Great Wall Of China. And now The estern Music Association is inducting me into their Hall Of Fame. What an honor!!" 2012 brought another honor to Rex when the State Of Arizona declared Rex's song "I Love You Arizona" the official song of the Arizona centennial. "Another great honor" says Rex, "My family is so proud, and I know my father would be busting his buttons!"
For more information visit website: http://www.lonepinefilmfestival.org/concert