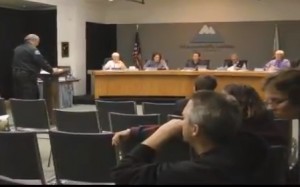 ** NEWS  RELEASE **
In an effort to off-set some of the impact resulting from the loss of 7 sworn officers, the Mammoth Lakes Police Department has been moving forward on developing Reserve and Volunteer Programs, and evaluating various forms of technology to help make the MLPD more efficient and effective.  The following are some of the programs the MLPD is moving forward on:
RESERVE OFFICER PROGRAM
On February 6, the Town Council approved the establishment of pay scales for Reserve Officers.  The pay will be:
Level 1 Reserve – $25/hour
Level 2 Reserve – $23/hour
Level 3 Reserve – $20/hour
Providing pay for Reserve Officers will make the MLPD competitive with other local agencies that have reserve programs and serve as a recruitment and retention tool.
Anyone interested in learning more about the MLPD Reserve Program should contact Sergeant Marc Moscowitz at (760) 934-2011
VOLUNTEER PROGRAM
Many pólice departments benefit from active volunteer programs where trained volunteers assist pólice personnel by staffing front counters, completing reports, and providing community patrols.  Retired Sergeant Karen Smart has agreed to manage the MLPD's volunteer program.  At some time in the future, information will be released about the types of volunteer work available and the selection criteria.  Anyone interested in volunteering with the MLPD should be on the look-out for a news release announcing the start of the program.
TECHNOLOGY
The MLPD is moving forward with technological advances on several fronts.  They include:
An on-line reporting system where certain crimes can be reported on-line.
An on-line crime and traffic report purchase program where victims of crimes and parties in traffic collisions can purchase copies of reports on-line.
Access to surveillance cameras at the North Village.
Surveillance cameras at the Volcom Brothers Skatepark.
The MLPD is also exploring other technology that will make the Police Department more effective in addressing crime, the fear of crime, and quality of life issues.