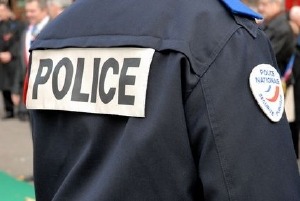 (Press Releases from Bishop and Mammoth Police)
Reserve  Peace  Officer  Recruitment  and  Training:  
Do you have an interest in Law Enforcement?  Have you ever wanted to be a Law Enforcement Officer?  Do you wish you knew more about Law Enforcement?
Agencies throughout Inyo and Mono Counties are currently recruiting for Reserve Peace Officers.  Typically, Reserve Officers work side by side with full time Officers in enforcing the law.  They wear the same uniform, have Peace Officer powers, including powers of arrest, and are armed in the performance of their duties.  Some agencies pay their Reserve Officers an hourly wage for their service.
Cerro Coso Community College is currently offering the first in a series of Reserve Peace Officer Academy classes at the Bishop Campus.  Registrations are currently being accepted.  The first class, Reserve Level III, is being offered the following dates/times:  After completion of Reserve Level III training, graduates will be qualified to apply for positions with some agencies.
August 28, through November 15, 2012.  Classes will run every Tuesday and Thursday evening from 6:00 PM to 10:00 PM and Saturdays from 8:00 AM to 5:00 PM
A Public Meeting will be held on Thursday, July 19, 2012 at 6:00 PM in the Bishop City Council Chambers, located at 301 W. Line St., Bishop, CA.  Representatives from Cerro Coso College and local Law Enforcement Agencies will be on hand to answer questions and discuss the application process.  
Those persons interested may contact the following for more information:
Mr. Steve Rogers, Public Safety Director, Cerro Coso College  760-384-6304
Chief Chris Carter, Bishop Police Department, 760-873-5866
MAMMOTH LAKES POLICE DEPARTMENT is Recruiting Reserve Officers
The Mammoth Lakes Police Department (MLPD) is recruiting qualified individuals interested in serving their community as Reserve Police Officers.  This recruitment effort coincides with a Level 3 Reserve Academy being presented by Cerro Coso College in the Fall.
The Basic Peace Officer Level 3 Academy will be offered through the Administration of Justice Program at the Bishop campus.  The Academy will be held every Tuesday and Thursday evening from 6 pm until 10 pm starting on August 28 and finishing on November 15.   Tuition for the Academy is $230.
Level 3 Reserve Officers may perform limited support functions while under the supervision of a regular Police Officer.  This includes transporting arrestees without supervision.
You do not have to be affiliated with a Police Department to attend the Reserve Academy.  However, the MLPD is accepting applications for Reserve Officer and, if selected in time, the MLPD will sponsor the tuition.  The standards for being a Reserve Officer are the same as a regular Officer and the selection process includes medical and psychological exams and a thorough background investigation.
Anyone interested in applying for a position as a Reserve Police Officer with the MLPD should contact Sergeant Marc Moscowitz at (760) 934-2011 or by e-mail at [email protected].
Anyone interested in obtaining more information about the Reserve Academy can visit Cerro Coso's website at www.cerrocoso.edu or call the local offices at (760) 934-2875 (760) 872-1565.