She's a veteran Mono County official, knows the courthouse and Bridgeport. Former County Clerk-Recorder Renn Nolan will take a step into the executive arena. Nolan will run for Mono Supervisor in District 4.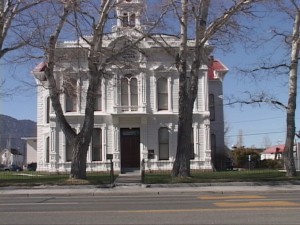 Nolan worked as the elected county clerk for 30 years, from 1976 to 2006. Known for her energetic approach to county office, Nolan said she wants to get back into the fray. She picked up papers to run for the supervisor's seat left vacant by the passing of Supervisor Bill Reid. Nolan said she planned to file her candidacy papers Friday.
Why does she want to sit on the board? Nolan said she is very excited about a run for supervisor. "I just have to do it," she said. "I want to try to make things better for the people in my district." Nolan said she will spend coming weeks studying the issues. Also filed to run in Mono District 4 is Tim Fesko. Bobby Tems from the Walker area pulled papers but at last word had not yet filed them.