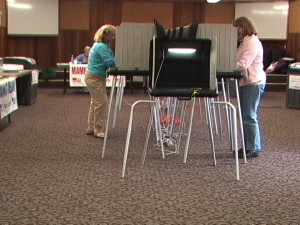 Filing for candidates who want to run for local office in the November 4th election is required to be complete by August 8th.  Below are Mono County offices. Check with Inyo County Clerk Kammi Foote for more or go here – https://docs.google.com/file/d/0B0KXsavvrMjISWMxVkZpZUk3d00/edit.   The seats up for election on the Bishop City Council are held by Jim Ellis and Keith Glidewell.  Again, the filing deadline is August 8th.
Linda Romero, Acting Mono County Clerk/Registrar, reminds voters that there are several Board Member positions up for election on November 4, 2014 in the following districts:
SCHOOL DISTRICTS
BISHOP UNIFIED SCHOOL DISTRICT
EASTERN SIERRA UNIFIED SCHOOL DISTRICT
KERN COMMUNITY COLLEGE DISTRICT
MAMMOTH UNIFIED SCHOOL DISTRICT
MONO COUNTY BOARD OF EDUCATION
ROUND VALLEY JOINT ELEMENTARY SCHOOL DISTRICT
HOSPITAL DISTRICT
SOUTHERN MONO HEALTHCARE DISTRICT
SOIL CONSERVATION DISTRICT
INYO-MONO RESOURCE CONSERVATION BOARD
MONO COUNTY SPECIAL DISTRICTS
ANTELOPE VALLEY FIRE PROTECTION DISTRICT
ANTELOPE VALLEY WATER DISTRICT
BIRCHIM COMMUNITY SERVICES DISTRICT
BRIDGEPORT FIRE PROTECTION DISTRICT
CHALFANT VALLEY FIRE DEPARTMENT
HILTON CREEK COMMUNITY SERVICES DISTRICT
JUNE LAKE FIRE PROTECTION DISTRICT
JUNE LAKE PUBLIC UTILITIES DISTRICT
LEE VINING FIRE PROTECTION DISTRICT
LEE VINING PUBLIC UTILITIES DISTRICT
LONG VALLEY FIRE PROTECTION DISTRICT
MAMMOTH COMMUNITY WATER DISTRICT
MAMMOTH LAKES COMMUNITY SERVICES DISTRICT
MAMMOTH LAKES FIRE PROTECTION DISTRICT
MAMMOTH LAKES MOSQUITO ABATEMENT DISTRICT
MONO CITY FIRE PROTECTION DISTRICT
PARADISE FIRE PROTECTION DISTRICT
TRI-VALLEY GROUNDWATER MANAGEMENT DISTRICT
WHEELER CREST FIRE PROTECTION DISTRICT
WHEELER CREST COMMUNITY SERVICES DISTRICT
WHITE MOUNTAIN FIRE PROTECTION DISTRICT
The filing period for these positions opens on July 14, 2014, and extends until 5:00 p.m. August 8, 2014.
Forms will be available beginning July 14, 2014, at the Mono County Clerk's Office and with the Special District secretaries.
If you have any questions or would like any additional information please contact the Elections Office at 760-932-5537 or email: [email protected]