Carl Willis was born in Las Vegas, Nevada on July 23, 1947. He passed away on June 18th, surrounded by his family.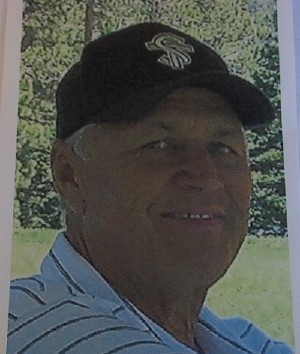 A memorial service for Carl will be held Saturday July 11th at 2pm at the Barlow Gym, 390 N. Barlow Lane, Bishop.
Carl was one of thirteen children. In 1964, his family moved from Las Vegas to Bishop. He graduated from Bishop Union High School in 1966. Carl was drafted into the Army and served as an artillery gunner in Vietnam. He was discharged honorably and remained an active member of the local Veterans of Foreign Wars in his later life. Carl was a descendent of the San Carlos Apache Tribe.
Carl married Patricia (Hardy) Willis in Bishop on September 5, 1970. They had six children Chanti Little Fawn, Autumn Sweet Sage, Morningstar, Carson White Eagle (JR), Songrae Jesse Richard and Seneca Bluestone.
Carl attended the University of California at Santa Cruz where he earned a bachelors degree in history. He later received a teaching credential, which allowed him to begin teaching for the Bishop Indian Tribe in the field of construction trades. Carl worked for the Owens Valley Career Development Program.
Carl was an avid golfer and member of the Bishop Golf and Country Club. For the past 6 years, Carl had organized and hosted the annual Bishop Indian Golf tournament in October. Carl supported golf opportunities for local children as a part of the annual tournament, particularly children who did not have the resources to participate in golf otherwise.
Carl was devot3d to his family and grandchildren. He was especially fond of fishing his special spots with his grandson, Wyatt Wagoner. Carl loved the Owens Valley and spent most of his life in the warm embrace of the eastern Sierra Nevada mountains. Carl had a wonderful sense of humor and an engaging smile. He looked for and found the bright side of every situation.
Carl was preceded in death by his father, Carson Carl Willis, his mother, Juanita Jenny Willis, brother Eugene Gene Willis, brother Martin Willis, and sister, Claudina Corder.
Carl is survived by his wife Patti of 39 years; daughter Chanti Little Fawn, husband Russ and two daughters Amanda and Tarryn; daughter, Autumnm Sweet Sage, husband Clay and newborn son Lennox Hunt of Santa Barbara; daughter, Morningstar, husband James and son Wyatt Wagoner of Bishop; son, Carson White Eagle and wife Katie of Santa Barbara; son, Songrae Jesse and wife Brooke of Santa Barbara; son, Seneca Bluesone, wife Heather and sons, Peyton and Kade Wagoner of Bishop; sisters, Terri Hodges, Nita Arndal, Linda Tyne, Toni Willis, Marian Jones and Dorothy Collado; brothers Jim, Chris and Fred Willis and numerous nieces, nephews and aunts and uncles.
In lieu of flowers, donations may be made to the Carl Willis Junior golf Memorial Fund at Chase Bank. The Memorial Fund has been established to help continue Carls long-term commitment to underprivileged children who want to elarn the game of golf. For details on the fund, contact Seneca Willis at (760) 937-2701.