In August, we reported that Inyo Search and Rescue received a bulletin about a Carson City man who sent a letter to his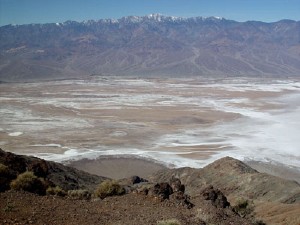 estranged wife that he planned to kill himself in Death Valley. Officers did find the man's car at Badwater. Now a Carson City deputy and searcher from Riverside may have found the man's remains.
Carson City Deputy Jack Freer told us he reads the Sierra Wave website daily. That's where he learned of the August report. Deputy Freer says he spends a lot of time in the Eastern Sierra, including Death Valley. On Saturday, March 19, Freer and others mounted a free lance search in Death Valley and located what they believe are the remains of the missing man.
Deputy Freer said one of the people who he reached out to for help was Tom Mahood of Riverside Mountain Rescue. Mahood also worked on and found the remains of German tourists missing since 1996 in Death Valley.
Deputy Freer sent us a Carson City newspaper report that said in early August Norman Cox of Carson City sent letters to his wife and children that said he went to Death Valley to die. The article quotes family members as believing that Freer and Mahood found Cox.
Inyo County Sheriff Bill Lutze confirmed the discovery of the reamins near Tule Springs but said no positive identification has yet been made. Sergeant Paul Baldwin said that the remains do include some medical hardware with a serial number on a leg bone and surgical hardware on a back vertebrae. The Carson City news report said that Cox did have such hardware. Sergeant Baldwin said a jawbone with teeth was also recovered, giving the Coroner material to work with on an identification.