Tsuyoe Reinhardt
1924-2016
Tsuyoe (Tsu) passed away June 16, 2016 at the age of 92. She was born in Aomori-ken, Japan. She married Adolph (Dutch) Reinhardt in Yokohama, Japan on Nov. 25, 1958. They moved to the United States in 1967.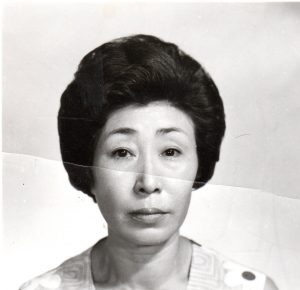 Tsuyoe loved her roses and cared for them until the day before her death. Also, baseball and country music were two of her passions.
She was preceded in death by her husband in 2004.
Tsuyoe leaves behind Jack and Arlene Perkins of Bishop, CA, Don and Patty Bates and their children of Perris, CA and Jack and Donna Witherspoon of Bishop, CA.
There were no services, per her request.