How do you save 74 million gallons of groundwater per year in Mammoth Lakes? Use recycled water on golf courses.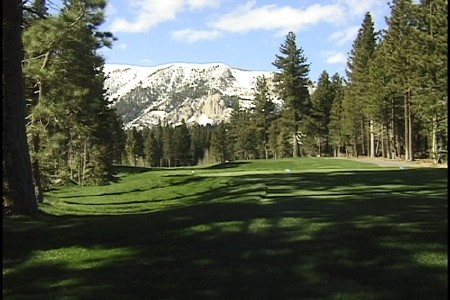 Mammoth Community Water District and Mammoth Mountain, owners of Sierra Star Golf Course, started to work on this recycled water project almost 20 years ago. This week, the agencies said they went purple.
Purple, officials explained, is the official color that identifies recycled water facilities. You can now see purple pipes and sprinkler heads at Sierra Star. This project proves timing is everything. Back in 1991 during planning for the golf course, multiple year drought conditions ratcheted up concern for conservation so the Lodestar Master Plan required that only reclaimed water would go on the turf.
The bureaucratic steps went through environmental review, a state permit, changes in the Water District's wastewater treatment plant, construction of a new pump station and 13,300 feet of pipeline to distribute the recycled water up to the golf course, plus new rules and regulations for the irrigation system.
Officials said that as a result of this project, some 74 million gallons per year of groundwater, previously used for the golf course, remains available for city water supply needs. The Water District will continue to expand the recycled water distribution system. Long-range plans include the addition of Snowcreek Golf Course and Shady Rest Park as users of recycled water for irrigation.
Water officials said they have another 9500 feet of purple pipe in place to deliver reclaimed water to Snowcreek Golf Course under a 40-year agreement with Chadmar Development beginning in 2012. Officials said with both town golf courses on recycled water, 25% of groundwater use will be saved, as they point out, for drought years.