Recall Suddenlink Communications? Many clients are unhappy with its service and cost
Inyo County Fourth District Supervisor Jen Roeser is seeking feedback about service issues with Suddenlink Communications in preparation of Inyo County considering sending a letter to the company and the CA Public Utilities Commission as Mono, Placer and Nevada Counties, and the cities of Truckee and Mammoth Lakes have done.
It is no secret that many local Suddenlink customers have long been dissatisfied with Suddenlink's upward spiraling costs, especially for its high-speed internet service. And then there are the complaints of service disruptions, and what many consider very poor customer service. Many customers have opted to cancel their Suddenlink accounts in favor of Frontier Communications, which has much less expensive high-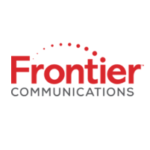 speed Internet prices. Sometimes that works out; sometimes it does not. It is however no secret that many Americans are "cutting the cord" with local cable companies and they are among one of the most unpopular businesses in survey after survey.
Fiber-optic Infrastructure has become as important as other public utilities such as gas, electricity, and water says the Biden Administration
Some people have suggested looking into a way that Race Communications, which provides broadband access to households at speeds of 1 gigabit per second download and 100 megabits upload in south Mono County, could play a role in providing at least some competition to Suddenlink. Race provides an all-fiber optic network with up to gigabyte speed at very affordable price. Maybe as or more important, they have 4.6 review ratings online for their service. By comparison, Suddenlink customer rating reviews tend to be far lower.
The federal government, as part of the infrastructure plan, wants to upgrade broadband, high-speed Internet service across the country at affordable rates.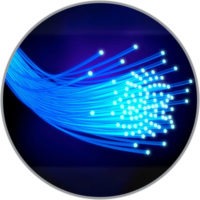 The Internet has become as important to many households as other public utilities such as gas, electricity, and water. There is a significant amount of money being readied to make major improvements to the county's high-speed infrastructure, but the question is, will current providers take that money and make promises to significantly improve services and prices, or will they, as they have in the past, take the money, and very little is changed?
Many local voters might be wondering if anything will come of this attempt by Roeser…and where are the other four district supervisors on this issue? You can ask them.
If you'd like to share your feedback with contact Jen Roeser, Inyo County 4th District Supervisor, contact her through email at [email protected] or visit her Facebook website, Jen Roeser Inyo County 4th District Supervisor.