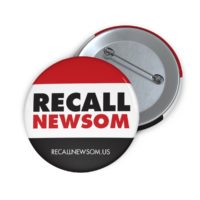 RECALL ELECTION SIMPLIFIED…Just kidding, explained as simply as humanly as possible
The "simplified" part of the recall election of Gov. Gavin Newsom, slated for September 14, comes from Inyo and Mono counties' Registrars of Voters, Danielle Sexton and Scheereen Dedman, currently the acting Clerk Recorder/Registrar.
Both Dedman and Sexton explained their respective recall election process at Tuesday's Boards of Supervisors meetings.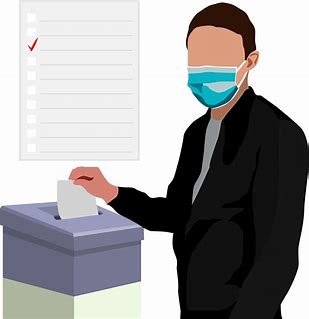 The Inyo office is opting for traditional polling places rather than the voting centers established by the state's Voter's Choice Act. Traditional polling places are open only on Election Day. The Voting Centers come with their own guidelines, are open for 10 days prior to and on Election Day, but are not limited by jurisdiction.
Inyo opted to go the traditional route as a "cost effective measure," Sexton explained via e-mail.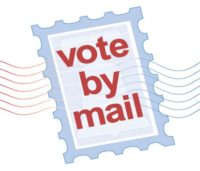 Inyo's Vote by Mail ballot, voter instruction guide and any additional information will go out to all registered voters on August 16. Voters will have the option to vote by mail, drop off their marked ballot at the Voting Drop Boxes or in person at their regular polling places. Registered voters can also cast their ballots at their polling place on September 14, just like in the old days, but must bring in and surrender their mail-in ballot. In other words, don't try to vote twice.
Mono County's Dedman is going the same route, with a traditional election. "All the standard polling locations will be open on the day of the election only," she stated. "This will ensure we won't run short of funds and poll workers, nor will it create additional information that will further confuse voters for an unexpected election with a short turnaround time."
Dedman admitted elections are complicated for county registrars. "Explaining the Voter's Choice Act involves explaining a lot of elections code. We want to make it so that people can vote the way they're used to voting."
To make it even more interesting, the second question on the ballot will be Newsom's potential replacement. The last recall election of a California governor was in 2003 when voters had the chance to recall Gov. Gray Davis and choose from more than 130 gubernatorial candidates. Davis was replaced by Arnold Schwarzenegger.
So far 70 candidates have filed the preliminary paperwork or indicated an intent to run in anticipation of Newsom's recall. Here's a sampler:
And we wonder why the other 49 states make fun of California.