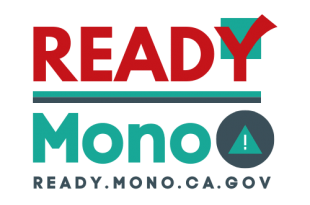 SITUATION REPORT
Incident: Winter Weather Update
March 9-10, 2023
Published: March 9; 6:00 p.m.
KEY ISSUES/CONCERNS
Atmospheric River Weather Event: The strong Atmospheric River weather event arriving tonight (03/09) and expected to last through Saturday (03/11) is going to bring higher rain and snow totals than previously predicted. In addition, the National Weather Service (NWS) is confident that another warm atmospheric river weather event is expected to hit the Eastern Sierra Monday (03/13). The peak precipitation of the current storm is expected tonight (03/09) and tomorrow (03/10), with rain/snow lines starting at 7,500 feet and periods of winds estimated at 50-60 mph.
There are two main concerns with this severe storm:
• It will come with a lot of rain, which will soak into the already deep, heavy snowpack and make the snow on top of local roofs, propane lines and other facilities even heavier.
• It could trigger some community and street flooding when the rain hits drains and culverts blocked by snow and ice. In lower elevation areas where the snowpack is less than a foot
deep, the rain could fully melt the snow, triggering some local flooding.
Incident Management Team (IMT) Established: The Incident Management Team (IMT) requested by Mono County (in coordination with Inyo County) arrived in Bishop today. The IMT consists of CAL FIRE personnel and is assigned to the Eastern Sierra to support management of the ongoing emergency. The team will be based in Bishop due to possible road closures in Mono County.
Sandbags Stationed in Each Community: Mono County and the California Office of Emergency Services (Cal OES) are staging sandbags in each community for residents to use during the storm. Details on sandbag location information and maps for the staging areas are available here and
on the READY Mono portal.
Updated Road Closure: Caltrans has closed U.S. 395 from Bridgeport to the 167 Junction at Mono City due to whiteout conditions.
Caltrans and CAL FIRE Crews Assisting with Snow Removal: CAL FIRE crews continue to provide snow removal in several communities. The crews are assigned to communities and facilities based on need. The Caltrans crews and equipment that arrived earlier this week to help Mono
County (procured from the state due to a declared State of Emergency) continued to do snow removal throughout the county. The plan is for them to be here for two weeks, working 24-hour shifts.
WARMING CENTER AND SHELTER
Warming Center: A Warming Center has been set up in Bridgeport at Memorial Hall (73 N School Street). The center is serving three meals a day and will remain open through the coming storm and into next week. The overnight shelter that has been in place since the power went out is now closed because all displaced residents have been able to return home. The overnight shelter will reopen should the need arise. Call (760) 924-4633 for more information.
Reduced Rates for Evacuees at The Carson Valley Inn: The Carson Valley Inn will be honoring a rate of $89 plus tax in the main hotel until March 31st for anyone displaced or without power (subject to availability). No pets. Call (800) 321-6983 for reservations.
EMERGENCY ALERTS
Winter Storm Watch: The National Weather Service (NWS) has issued a Winter Storm Watch starting Thursday (03/09) at 4 p.m. and lasting until Sunday (03/12) at 11 a.m.
Flood Watch: The NWS has issued a Flood Watch from Thursday (03/09) at 4 p.m. until Sunday (03/12) at 11 a.m.
Mono County has declared a Local State of Emergency.
The Town of Mammoth Lakes has declared a Local State of Emergency.  Governor Newson has declared a State of Emergency for Mono County and several other counties impacted by the storm.  The county is pursuing a federal declaration of emergency.
WEATHER CONDITIONS
The atmospheric river rolling in tonight (03/09) is expected to bring 12-18 hours of heavy precipitation between Thursday evening and Friday, with the system slowly tapering off
Saturday. The NWS has stated that precipitation forecast numbers have increased yet again since yesterday's forecast. The storm is forecast to bring 2-5 feet of heavy snow above 7,000 feet, although snow levels could also rise as high as 9,000 feet during the warmer portions of the storm. There is still some uncertainty as to how much of the precipitation will fall as rain and how much will be snow in Mammoth, but in most areas of the county, or in any areas below
7,000 feet, the precipitation will be almost all rain.
TRAFFIC/ROAD CONDITIONS
Caltrans has closed U.S. 395 from Bridgeport to the 167 Junction at Mono City due to whiteout conditions. In addition, the highway remains closed from Lee Vining to Bridgeport due to avalanches in the burned area above Mono Lake. The highway is open from Bridgeport north. There is no estimated time for opening the section of U.S. 395 north of Lee Vining where a series of avalanches took out transmission facilities and crossed the road, burying sections of the road under 30-40 feet of snow and debris. The best estimate is the road will be closed in that area for at least this week and into next week.
S.R. 167 from U.S. 395 to the Nevada state line is closed.
Benton Crossing Road is closed.
UTILITIES
Southern California Edison (SCE) has reported no power outages.
RESOURCES
READY Mono Portal: https://ready.mono.ca.gov/
Mono County Facebook: https://www.facebook.com/countyofmono
Town of Mammoth Lakes: https://www.townofmammothlakes.ca.gov/CivicAlerts.aspx?AID=833
National Weather Service – Reno: https://www.weather.gov/reno
CHP Activity – Mono/Inyo Counties: https://cad.chp.ca.gov/Traffic.aspx
Easter Sierra Avalanche Center: https://www.esavalanche.org/
Mono County Webcams: https://www.monocounty.org/plan-your-trip/weather-and-road-
conditions/webcams-in-mono-county/
Caltrans – Road Information: https://roads.dot.ca.gov/roadscell.php