Ever see competition with radio controlled cars? It's a crazy, mad cap race of small replicas of real cars. The Owensville RC Club knows all about it.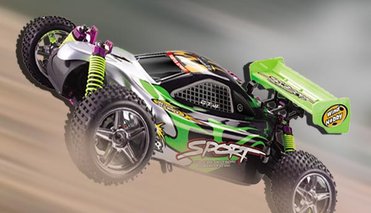 For many months, a large group of people in Bishop staged RC races on a carefully built track in the desert off Brockman Lane. Due to liability and other issues, LADWP asked them to stop. Ed Merchant, who heads up the group, said the club will now pursue an RC track at Bishop City Park. Merchant said the club now includes about 47 members. "It's family-oriented," said Merchant.
Right now, the Club continues to work with Bishop City government and Community Services Director Keith Caldwell on the possibility of an RC track at the park. The issue is expected to come up soon before the Bishop City Council.
Meanwhile, the Club has reached out to help support the Ridgecrest RC Club in a benefit race on Saturday to help a young racer, injured in a jet ski accident.