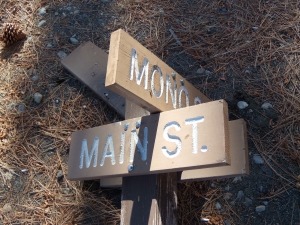 ** NEWS  RELEASE **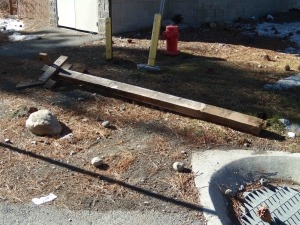 The Mammoth Lakes Police Department is investigating multiple vandalism to street signs and snow stakes that occurred overnight on Friday, November 23.  A total of 29 snow stakes were discovered bent over with some of them in traffic lanes.  The majority of them were on Main Street east of Minaret.  The others were near the Village on Hillside, Canyon, Minaret, and lower Lakeview.
In addition to the bent snow stakes, a wooden street sign at Mono and Main Streets was removed from the ground and broken.  The post on another street sign at Mono and Dorrance was broken in two and a stop sign at the same corner was removed from the ground and lying in the street.
The Police Department has previously received complaints of bent snow stakes and broken signs in the Sierra Valley Sites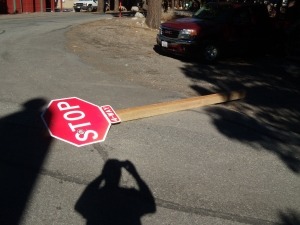 community.  This latest bit of vandalism is an increase of what has occurred in the past.  Some of the stakes can be repaired and others will have to be replaced.  This vandalism is not only costly to repair, but also poses hazards to motorists and pedestrians.
Anyone with information about these acts of vandalism should contact the Mammoth Lakes Police Department at (760) 934-2011.