Randal Ryan Sipes passed away suddenly in the early hours of the morning of Monday, July 29th.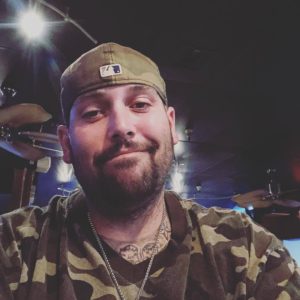 Randal was born on April 16th 1982 in Bishop, CA. He was a member of the Laborer's Union Local 783 for over 15 years.
He had a heart bigger than he was and loved his family and friend fiercely. Those that knew Randy knew that he was kind, caring, loyal and loving, and was quick to give a huge teddy bear hug when needed.
He is survived by his father, Randal Sipes Sr.; his sister Stacie Sipes and her sons, Alex, Jesse and Abel; his brother Adam Sipes and wife Emily, and their daughter Molly; and numerous aunts, uncles and cousins.
He is preceded in death by his mother, Susan Sipes.
A Celebration of Life will be held on Sunday August 11th at the Veterans of Foreign Wars Post 8988 located at 484 Short Street Bishop, CA 93514 at 2:00 in the afternoon. Friends and family are encouraged to bring a dish and a favorite memory to share to celebrate Randy's life.