Rachel Angela Chandler, 39, a resident of Bishop, CA for 33 years, was born in Ontario, California, September 2, 1976 and passed away August 9, 2016 in Lone Pine, CA.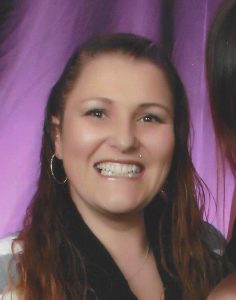 Rachel will always be remembered for her big heart, kindness, and willingness to always help others out. Rachel will be remembered for her love of her Native Traditions.
She is survived by her two children, Jessie Rodriguez, Takoda Weaver; parents Dave and JoAnn Andreas; sisters, Christie Chandler, Tabiya Andrade; grandparents, Julia Menzhuber, Albert and Carmen Carrillo, Frances Moose; uncles, Chuck Menzhuber, John Cullen, Angelo Rios, Dave Moose, Irwin Moose, Andy and Jaime Carrillo; aunts, Debbie Cullen, Tesa Rios, Kathleen Menzhuber, Roseann, and Gaylene Moose. Also many extended cousins, family, and friends.
Cry Dance will be held Thursday, August 18th at 308 Brockman Lane, Bishop, CA at dusk.
Funeral Services will be held Friday, August 19th, 2016 at 11:00 am at the Barlow Lane Gymnasium with burial to follow at the Sunland Cemetery. A potluck luncheon to follow at the Owens Valley Presbyterian Church 2912 W. Line Street, Bishop, CA.