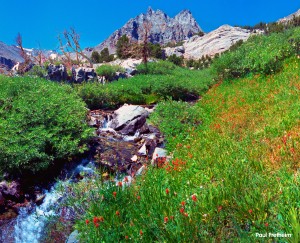 Photographs of the Eastern Sierra go on display at the Eastern California Museum in Independence on Saturday. Museum Director Jon Klusmire said that local photographer Paul Fretheim will present stunning views of the Sierra Nevada backcountry using unique, 360-degree virtual reality photography techniques during the presentation at 6:30pm Saturday at the museum.
Fretheim captured the photos over the course of seven years of hiking, exploring and photographing the region. The 360-degree effects gives a panoramic view of the scenes.
Fretheim will also talk about his days on the trail. The event is free and open to the public. Check it out.