Unique art to remember Jeff Anderson – professional snowboarder and Mammoth resident who died in recent years. The art show continues at the Village at Mammoth through November 29th.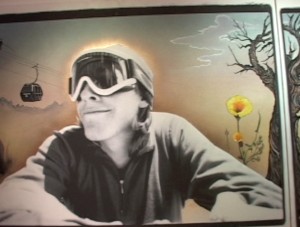 Cleland Hoff was there for opening day and a reception. A large crowd checked out the snowboard art. In honor of what would have been Jeff's 30th birthday this month, a group of world-renowned photographers and artists, friends of Jeff and of snowboarding have come together with a body of art work titled I Am Snowboarding.
The pieces are one of a kind with artistic partnerships creating some of the works. The project is designed to honor Jeff Anderson, snowboard, skateboarding and art communities.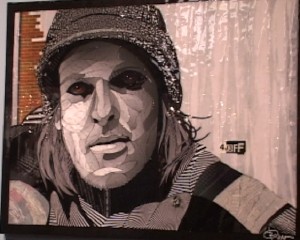 All proceeds from the art show go directly to the Jeff Anderson Memorial Fund for completion of the Brothers Skateboard Park in Mammoth and in support of local art.
Limited edition prints will be available online. Check it all out at the show.