It all started with a cigarette tossed out of a car window in Bishop. Inyo Narcotics Agents saw the lighted smoke and stopped the Chevy Suburban on Main St, but as agents walked up to the car it sped away and so a chase from Bishop to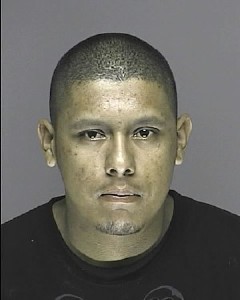 Benton to Mammoth began.
The Highway Patrol said that the Suburban sped away from the agents and headed out Highway 6. Pursuing units lost sight of the Suburban in the Benton area but found it abandoned at the Benton Hot Springs Resort. Officers said they found that someone had then stolen a pick up from the resort.. INET agents set up an extended area of search, aided by CHP, Fish and Game and Mono County deputies.
(Photo: Driver, David Aguas, 20)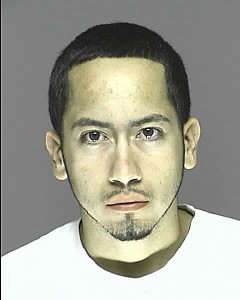 They spotted the vehicle and another pursuit headed onto 395, 203 and finally Lake Mary Road where the pick up lost control on icy pavement. Two male passengers surrendered. They are 21 year old Frank Rubio of San Bernardino and 18 year old Jesus Ayala of Colton, CA.
The driver of the car, and possibly a woman, fled on foot. Mammoth Police later arrested the driver, 20 year old David Aguas of San Bernardino. Aguas and the other two men were booked at the Inyo County Jail, due to the flooding closure of the Mono Jail. They were booked on vehicle theft and possession of stolen property. Police organized a search for the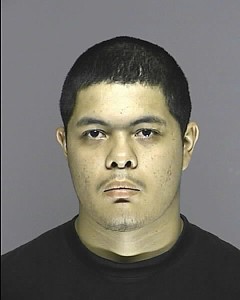 female. At last word, that's still pending. (Photo: Jesus Ayala, 18)
(Photo: Frank Rubio, 21)