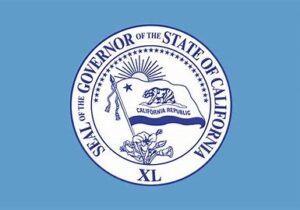 41 Purple Tier counties, 94% of Californians, placed under curfew to slow the surging spread of COVID-19, hospitalizations, and deaths. Does not currently include Inyo and Mono counties.
Gov. Gavin Newsom has ordered a curfew for all California counties in the purple tier (Widespread) of the state's Blueprint for a Safer Economy. Positive COVID-19 cases and hospitalizations have sky-rocketed to levels not seen.
What is behind the much stricter restrictions? According to The Los Angeles Times Coronavirus Tracking page for November 20, 2020:
Over the last seven days, the state has averaged 10,529 cases per day, a 117.2% increase from two weeks ago. Roughly 5.9% of tests this past week have come back positive.
Hospitalizations are also increasing. There are now 4,755 patients statewide with a confirmed case, 72% more than two weeks ago.
Higher death tallies are expected. The state has averaged 60.3 daily deaths over the last week. When case counts increase, the death toll typically rises soon after.
The state is calling it a "limited Stay at Home Order," stopping short of a full lockdown. It will be in effect from 10 p.m. to 5 a.m. starting Saturday. The restrictions are like the stay-at-home order in effect in March. What it means is that all non-essential work, movement, and gatherings must stop in all 41 California counties that are currently designated purple tier counties until Dec. 21 at 5 a.m.
As draconian as a curfew might sound, much like every restriction put in place, there are always exceptions or flexibility-built in. You can, they say, still make a late-night grocery run or pick-up takeout from a restaurant after 10 p.m., but not a sit-down restaurant which is prohibited under the Purple Tier.
And you can still walk the dog because you do not won't it's "outdoor business" become its "indoor business."
The goal is to contain gatherings that might become COVID-19 spreading spots.
Many law enforcement agencies in Purple Tier counties have already said they will not rigorously enforce the curfew citing more law enforcement responsibilities. So, the state is hoping to rely on people to self-police themselves.
On the other hand, several civil rights and minority groups object to the curfew on the grounds that people of color do not need police have even more excuses to pull them in traffic stops than they already have.
"The virus is spreading at a pace we haven't seen since the start of this pandemic and the next several days and weeks will be critical to stop the surge. We are sounding the alarm," said Gov. Newsom in a press release. "It is crucial that we act to decrease transmission and slow hospitalizations before the death count surges. We've done it before, and we must do it again."