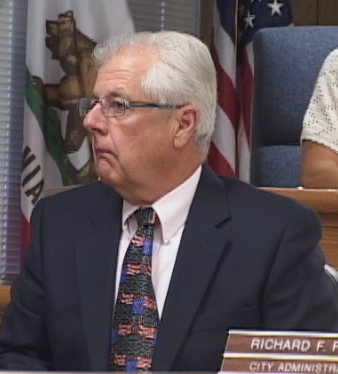 After 30 years, Bishop City Administrator Rick Pucci is moving on to new job as an Inyo Supervisor. In the meantime, the City of Bishop continues to search for a new city administrator to take on the job.
Pucci explained that the council has already interviewed candidates for the job. The current plan is to have a proposal for a new city administrator at the Bishop City Council meeting September 13th. If the City Council chooses a new administrator on the 13th, the newly hired person would then start work on October 1.
As for Pucci, he doesnt take the seat with the Inyo Supervisors until January, but in the past he has said that he is firm about leaving the employment of the City of Bishop on October 1, the first official day for the new administrator.