Inyo County's Public Works Director will leave his job because of workload and politics. Ron Chegwidden's last day is April 30th.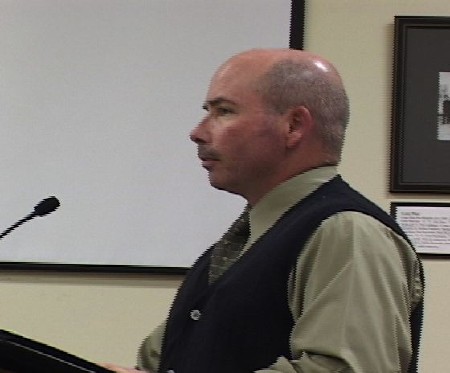 Director Chegwidden said that he has a number of concerns. He said the workload is "difficult to deal with and the politics of the position are also difficult."
Chegwidden said the impact on his personal and family life led to his decision to quit. "I thought I had better find something else that would not impact my personal life."
Asked what he meant by the trouble with the politics of his position, Chegwidden said, "I would rather not comment." He said his decision to leave was not easy. He has worked with Inyo Public Works for 18 years. "This was not my preferred decision," he said.
Chegwidden will now go to work for CalTrans.
Asked to respond to reports that she had called for extra evaluations of Chegwidden, Supervisor Susan Cash said this would be a personnel issue. She did say that Chegwidden's job involves a "hugely heavy work load." Cash said that the Board needs to do more frequent evaluations of all department heads to make sure they have the resources they need to get their jobs done.