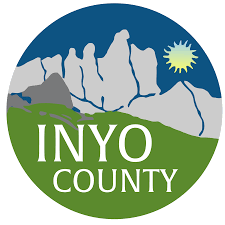 POSTING DELAYED DUE TO POWER OUTAGE AT SIERRA WAVE MEDIA STATION
Southern California Edison crews are responding to a severe winter storm impacting much of the company's service area, including the City of Bishop, Bishop Paiute Tribe, and portions of unincorporated Inyo County.
SCE prepared its facilities and pre-staged equipment and crews in areas to be potentially impacted by the storm, and is currently working to safely restore power to affected customers in northern Inyo County.
Citizens are reminded: if you see a downed power line or dangling wire – even it appears not to be live – DO NOT touch or approach it and IMMEDIATELY CALL 9-1-1.
Inyo County has opened a warming center at 586 Central St., Bishop, to help affected SCE customers.  Residents not in need of warming center assistance are urged to shelter in place and avoid driving on area road and highways if possible as snow and high winds continue to pound the Eastern Sierra.
All emergency resources are currently tapped throughout California during this storm system. Motorists are asked NOT to bypass road closures and risk getting stuck, putting further stress on a limited pool of first responders.
A Winter Storm Warning will remain in effect for the Owens Valley through 4 p.m. Sunday, February 26. The National Weather Service notes that in addition to travel being very difficult to impossible on U.S. 395, gusty winds could create additional hazards by bringing down trees and powerlines.
As a reminder, County facilities such as landfills, transfer stations, libraries, and the museum are closed due to the severe weather and hazardous road conditions.
Current weather conditions can be checked through the National Weather Service at www.weather.gov and road conditions can be checked through Caltrans at https://roads.dot.ca.gov/roadscell.php or by calling 5-1-1.