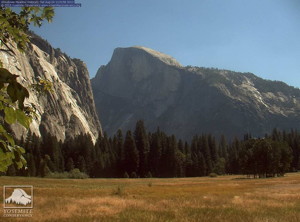 I am outraged at what the Federal Government is doing. Closing our National Parks is absurd and is hurting
all of us here in the Eastern Sierra. Our businesses are hurting. The Eastern Sierra is a Tourist-Based economy
and by the feds closing the parks, the lively-hood of our friends, neighbors and families are in jeopardy.
WE need the funds that come into our communities through these parks:
Yosemite National Park
Devils' Postpile National Monument
Death Valley National Monument
Sequoia National Park
Kings Canyon National Park
I am proposing an OCCUPY YOSEMITE MOMENT on Friday, October 4, 2013.
Please join us.  We are all meeting at Tioga Mobile Mart on Hwy 120 @ 1:00 PM on Friday
then driving into the park to Tuolumne Meadows, parking our cars along the road and taking
our beach chairs into the meadow and having a "sit-down" in protest of what the federal
government is doing to us.
Tell the folks at the gate that you are going to Merced or Oakhurst or the Bay Area.
They cannot take away our access to our national parks which are on public lands.
They can't use this as a bargaining chip. Isn't that against the law?
Stacey Powells, Mammoth Lakes