Would you pay $18 a year more for state parks and wildlife conservation? The economy does not lead to taxpayer generosity, but some say the new vehicle fee under Proposition 21 will finally give our parks the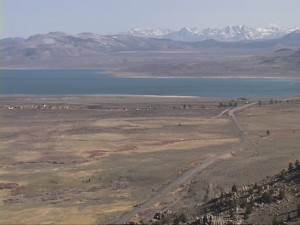 funds they need.
Opponents say that Prop. 21 is just a car tax that will raise $1 billion every two years and allow legislators to divert money currently spent on parks to some other spending.
Locally, one long-time park ranger offered her support for Prop. 21. Janet Carle, a park ranger for over 30 years, mostly at Mono Lake, supports Proposition 21 as an answer to constant state budget cuts. "It would be good to have a reliable source of funds," she said. Carle said that parks have become a political football by the Governor who has threatened to close parks.
"With a dedicated funding source," said Ms. Carle, "we will have more money to take care of our world-class parks and the $18 per year gives the vehicle owner free day use and/ or parking at state parks," said Carle. In the Eastern Sierra Bodie and Mono Lake are the two state parks that have been threatened with closure over time.
On the statewide scene, Jon Coupal, President of the Howard Jarvis Taxpayers Association said that Prop. 21 "only enables and encourages the Sacramento politicians to maintain their wasteful spending while finding deceptive ways to increase our taxes."
Supporters of Prop. 21 include the National Wildlife Federation, The Nature Conservancy of California and the California State Park Rangers Association. Opponents include Americans for Prosperity, the think tank funded in part by the billionaire Koch brothers.